Everybody say hi to my dad.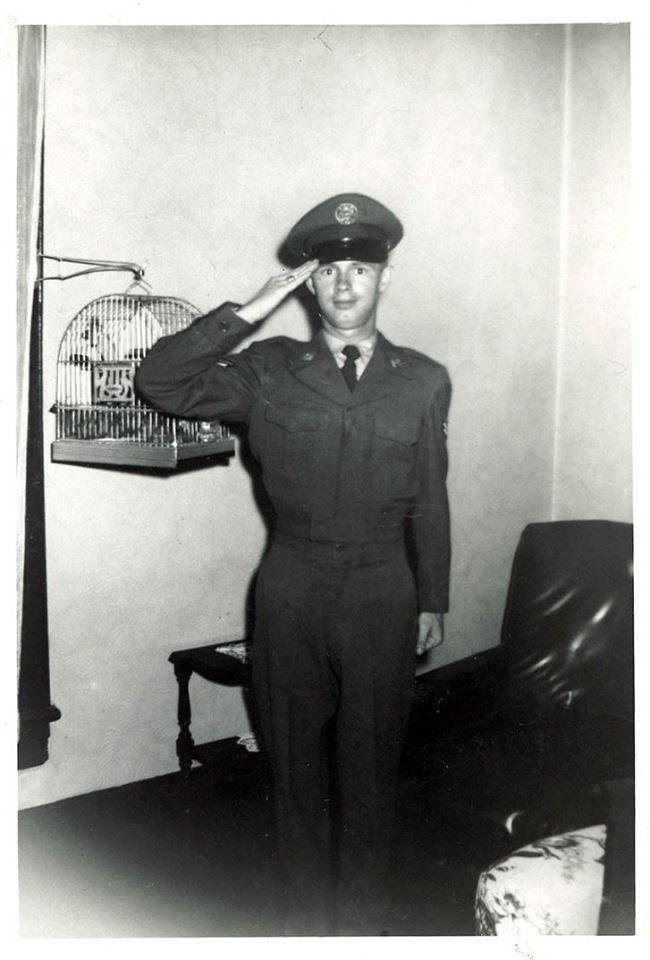 As you may have guessed, it's not a recent picture.  However, he's still got that youthful spirit and twinkle in his eye.  He still has a wicked sense of humor.  And he's astonished (in a good way!) that his little tomboy grew up to be such a prolific knitter.  What's better, he appreciates my knitting.
We all know there's nothing like crafting for someone who truly cherishes what we've made. Dad's great about that. When I made him his first pair, he proclaimed they were "like butter" and that he never knew socks could feel that good. Obviously, this is someone knitworthy.
When we got our first shipment of Allegro, a no-wool sock yarn, I knew this is what I'd be using for his 2017 birthday.  It's so smooth!  I chose color 803 Slate Minstrel.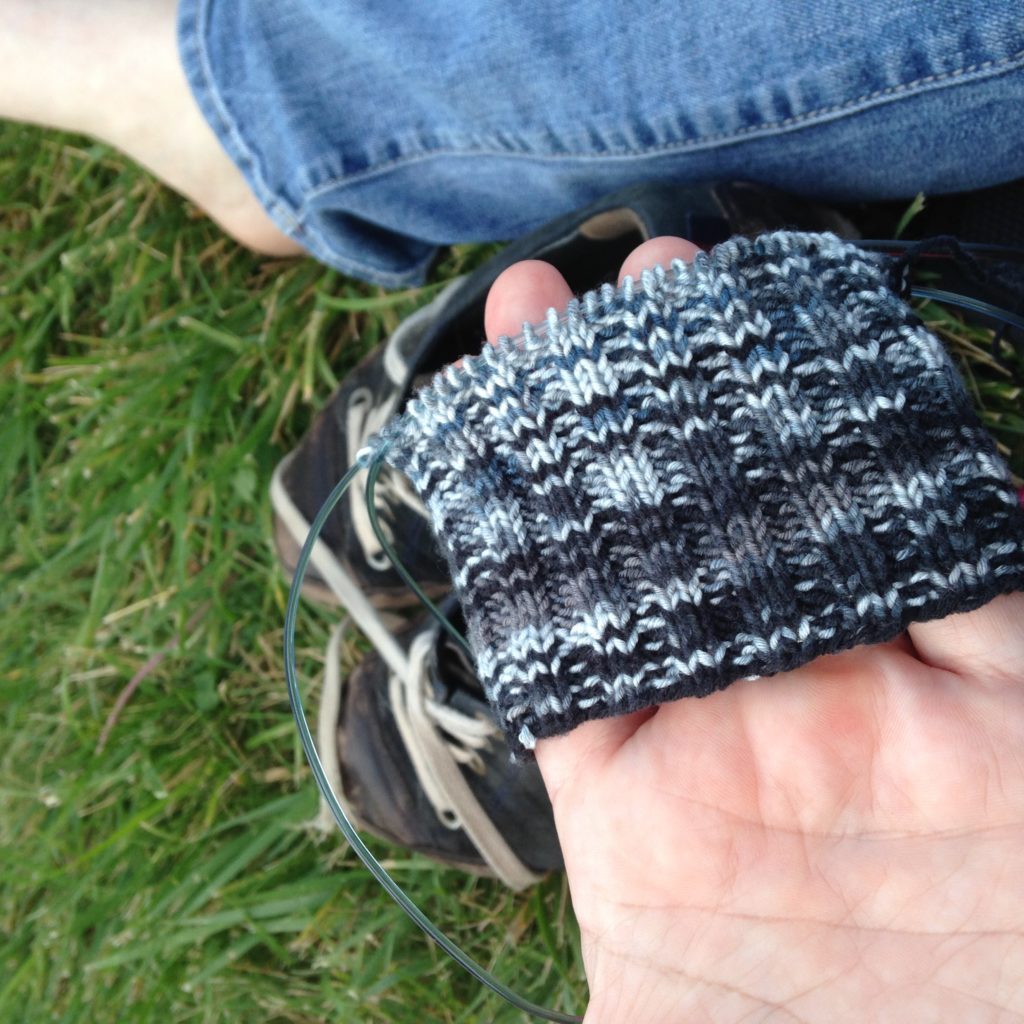 Although there's no wool content, Allegro has a bounce to it that makes it perfect for socks. They stay up and keep their shape nicely. Allegro would also be great for any projects where wool allergies are a concern, or for those who simply want to avoid animal products.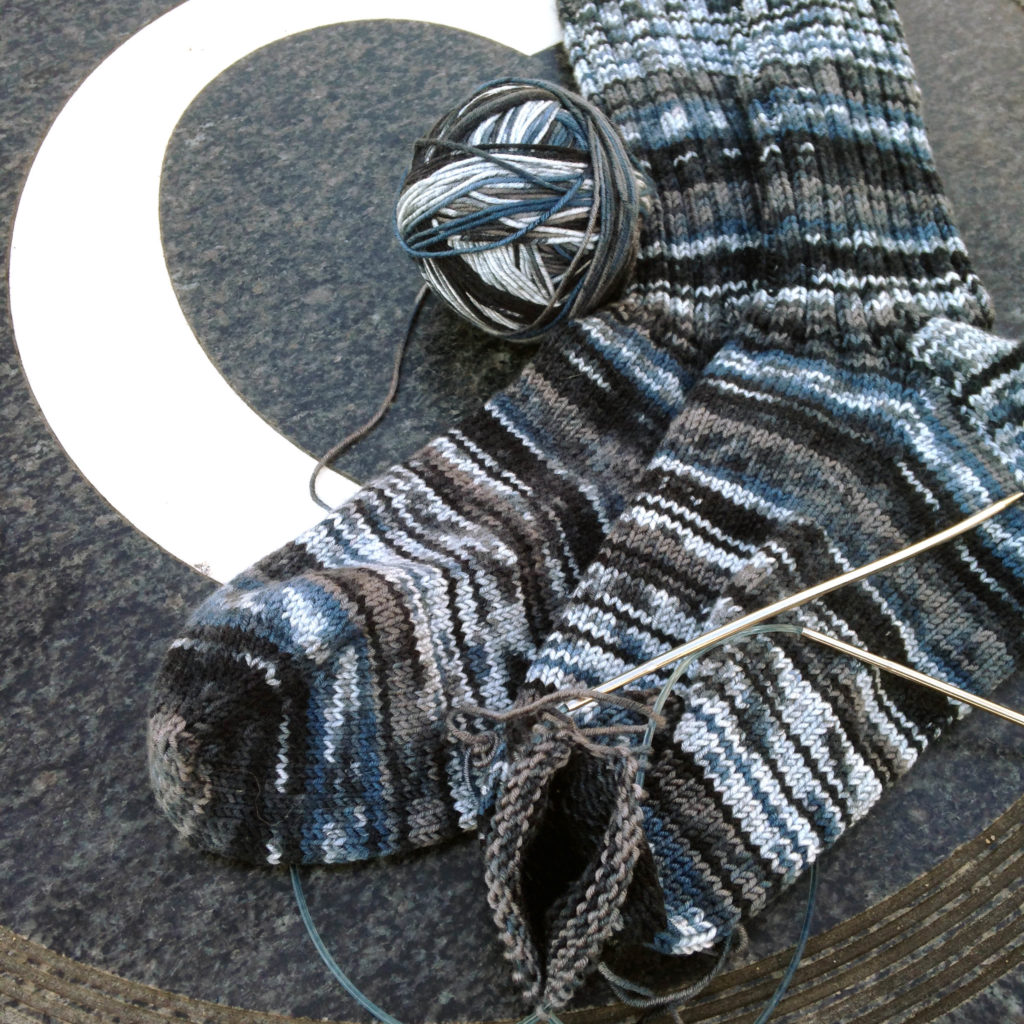 As you can see,  there was plenty in one ball to make a pair, and the striping matched pretty much perfectly. There's enough left over that I could have extended the cuffs or made a larger size with no worries.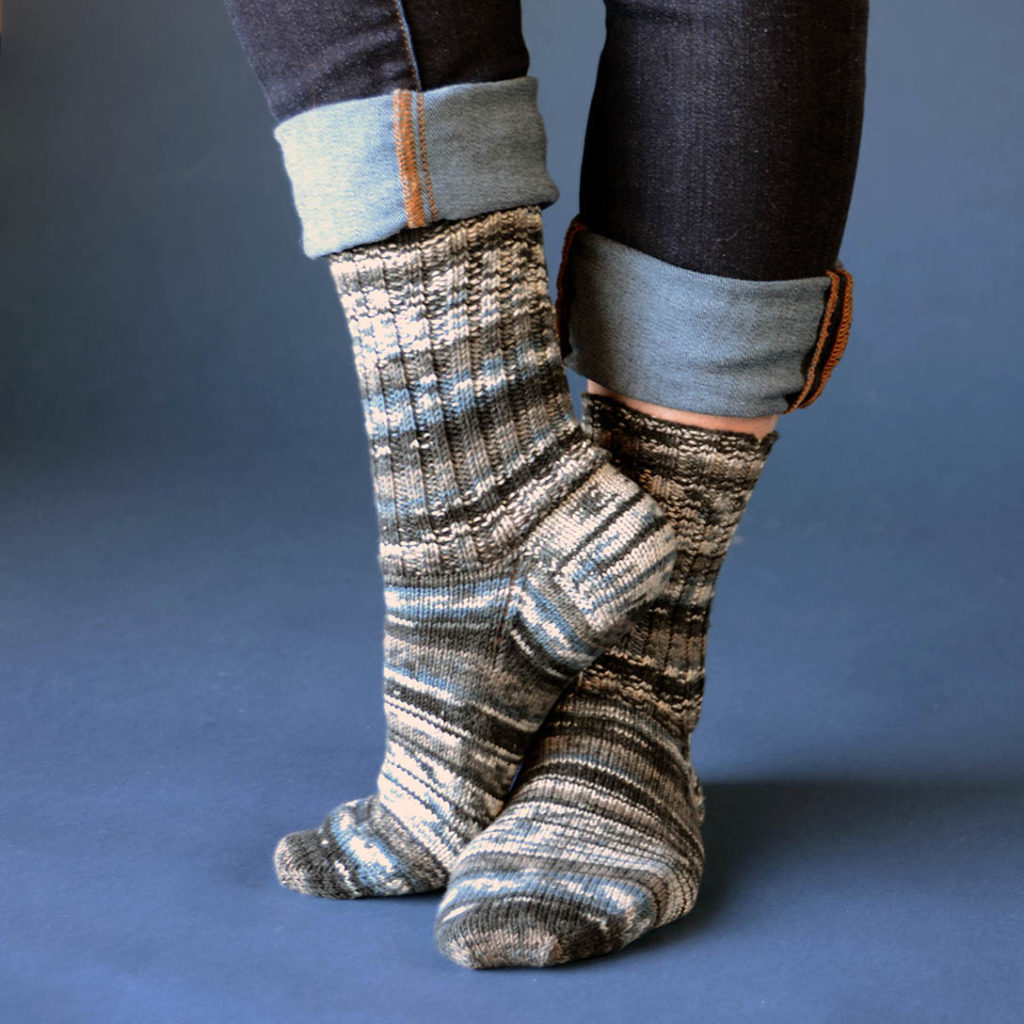 My go-to pattern is Back to Basic Socks, a free pattern on our website for a cuff-down heel flap sock.  It goes fairly quickly and stands up well to wear.  It's also a great starting point for those who want to customize by adding, say, an eye-of-partridge heel or patterning along the leg.  For Dad's socks, though, I kept it basic.  Ribbed leg, plain heel, nice and simple.  I knew he'd appreciate them just as they were.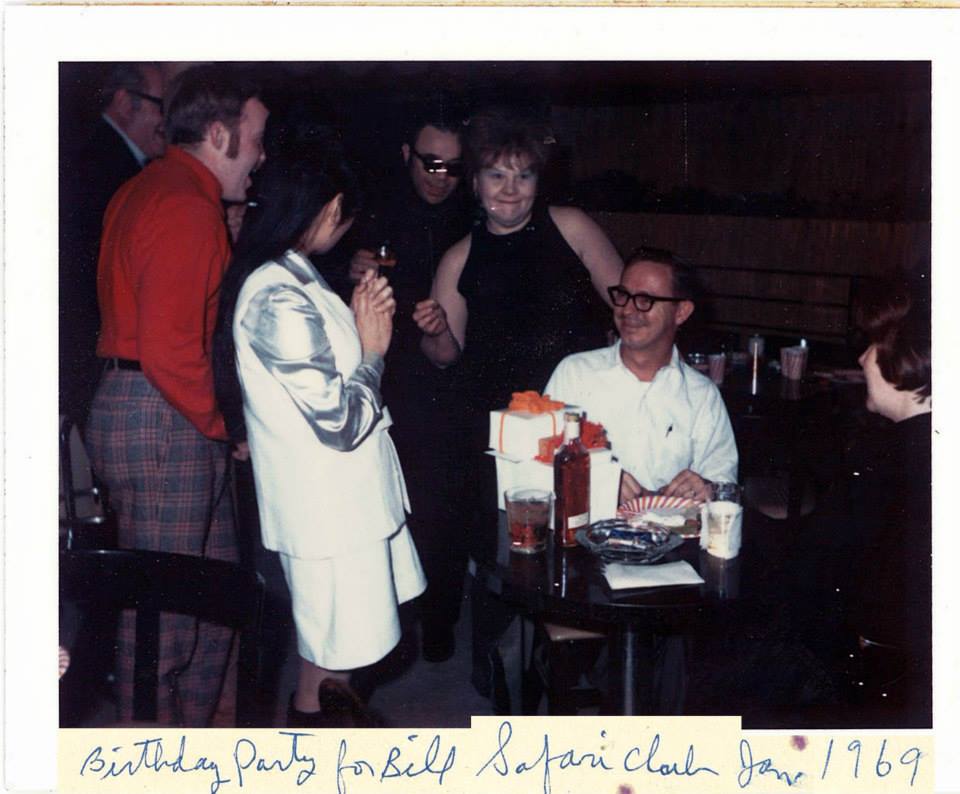 Dad's birthday was at the end of January.  Alas, I don't have a picture of my dad with the socks, so please enjoy this picture of a previous birthday.  Once again this year, he was delighted by his hand-knitted socks.  And I am once again picking out yarn for his next pair.
We wish you joyful knitting for an appreciative audience.
(And happy birthday, Dad!)