Today's Sunday Swatch is in Little Bird Colors.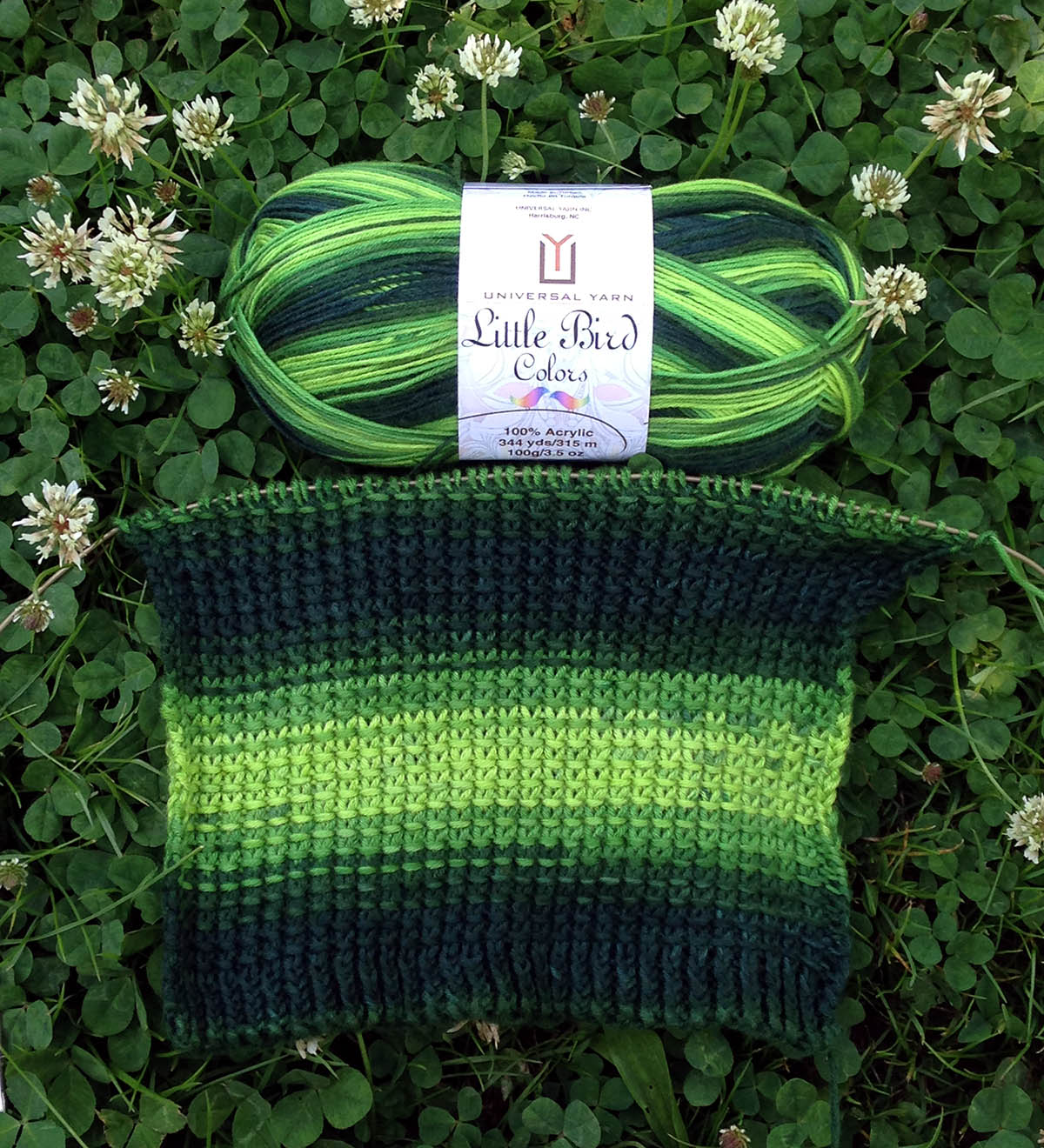 This is color 203.  With a name like "Grass Stain" it just had to come outdoors to play.
Little Bird Colors, like its sibling Little Bird, is a smooth machine-washable 100% acrylic with a cottony feel.  This yarn  glided along my needles with ease.  Little Bird Colors comes 344 yards per 100g, so this swatch barely made a dent in the ball.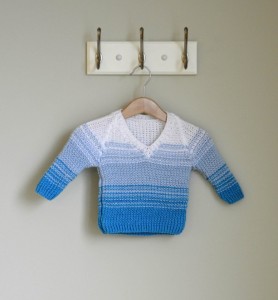 The stitch used is the same as in the free pattern Little Dreamer Pullover at right.  This baby and toddler sweater was designed for Little Bird solids, and I was curious as to how it would look with the stripes of Little Bird Color.  Answer – great!  The swatch was knitted to the same dimensions as the smallest size of the sweater – 61 stitches wide, with five rows of twisted rib on a US Size 3 needle and the body knitted on a slightly larger US Size 4.  I'm tempted to keep going, since baby shower season is upon us and it's always a good idea to have a spare gift on hand.
For those curious as to what the back side of this slip stitch rib looks like, it's even and smooth, as you can see.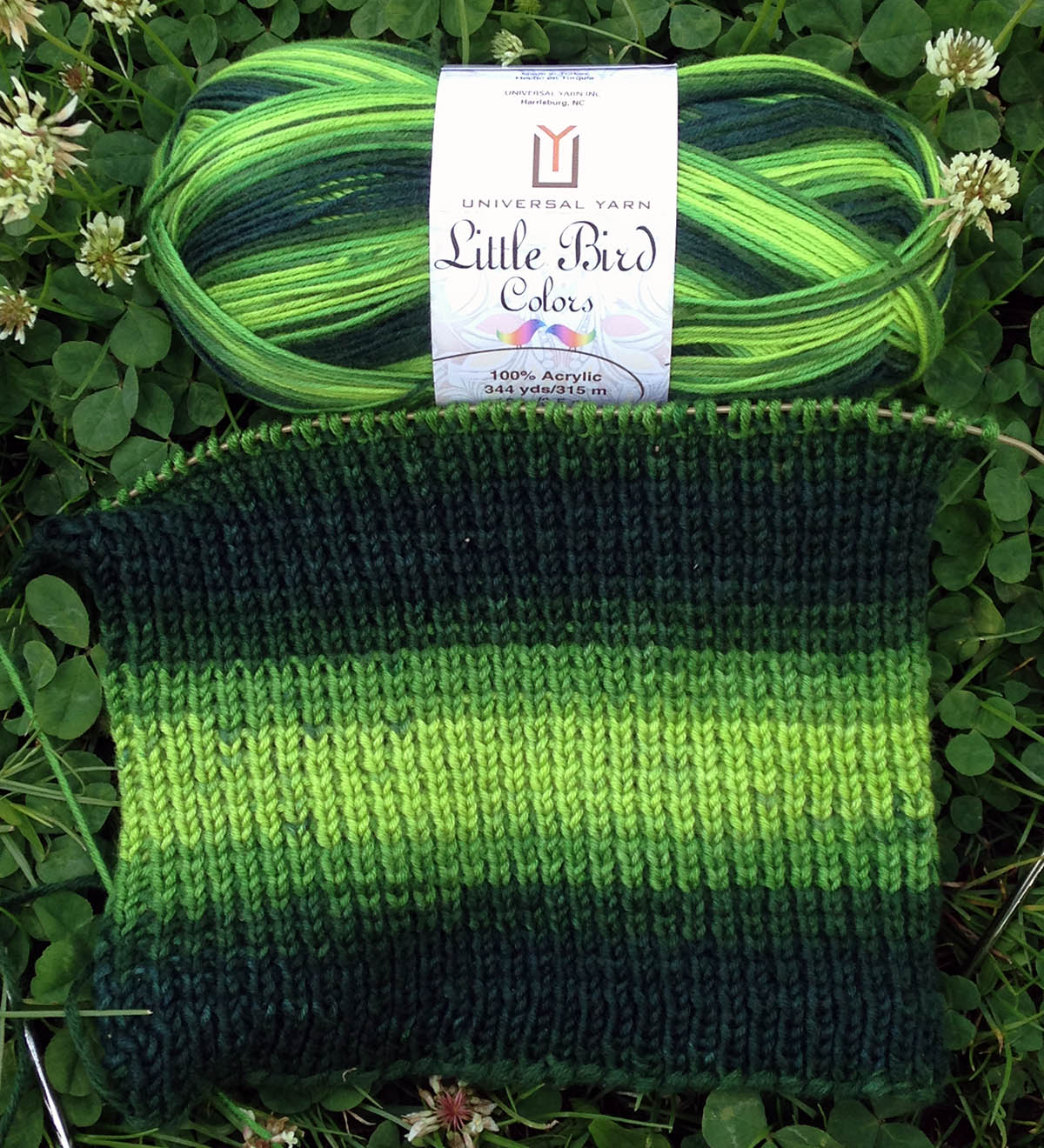 This was also excellent practice in slip stitch – the next Afghan Knitalong block releases on May 12th and features this technique, so it was a good time to brush up.
We hope you spend a little time outdoors among green and growing things today.  Happy knitting!