It's Free Pattern Friday!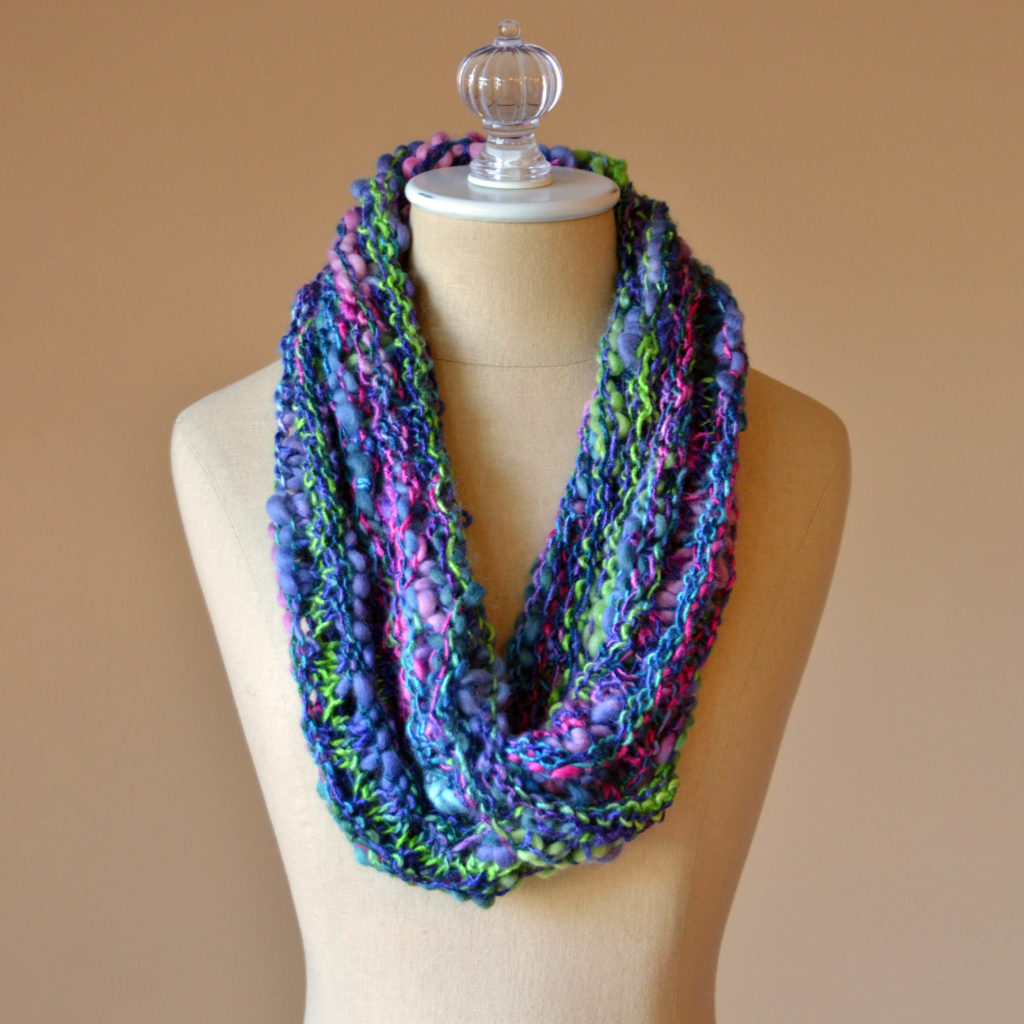 Today, the One Side Cowl in Bamboo Bloom Handpaints.
Recently, we sent some stitching work to a talented local knitter and teacher, Sandy Harris.  (Side note about Sandy – she's also a creator of the knitting game Last Knitter Standing.  If you haven't tried it, you should – it's a hoot.) When we got Sandy's project back, we were delighted to also receive this – a new one-skein pattern in Bamboo Bloom Handpaints!  She had picked up a skein of the yarn and been inspired.  It's not hard to see why – Steven Be's custom colorways certainly fire the imagination.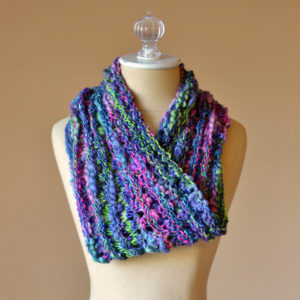 Sandy has created a moebius cowl with judiciously spaced yarn overs for additional pizzazz.  This cowl-with-a-twist uses a moebius cast-on, which may be a new technique for some of you.  It certainly is for me!  With that in mind, our newest designer, Tori Gurbisz, volunteered her hands to show us how it's done.  These photos cover Row 1 of the moebius cast-on in the pattern.
You're going to wind up with a loop within a loop.  Don't worry, it's supposed to be kind of "tied" to itself like that.  This technique will put a half-twist in your finished cowl.
We hope you get the chance to try something new this weekend.  And if you've got questions, let us know – we love to help!
Happy knitting!