It might be February, but many of us are still working on projects from last fall's Deluxe Cable Collection.
As a reminder, this is our ongoing blog series covering projects from the Deluxe Cable Collection. You can learn more about the knitalong by reading previous blog posts here, viewing the collection here, and joining our Ravelry group here.
Our Sales Director Yonca has completed both ponchos from the collection. We don't have a shot of her Catawba River Poncho which she knit up in Deluxe Chunky 91904 Pomegranate Heather (which might be my most favorite shade of Deluxe). Below is free pattern Valentina worked in this same color.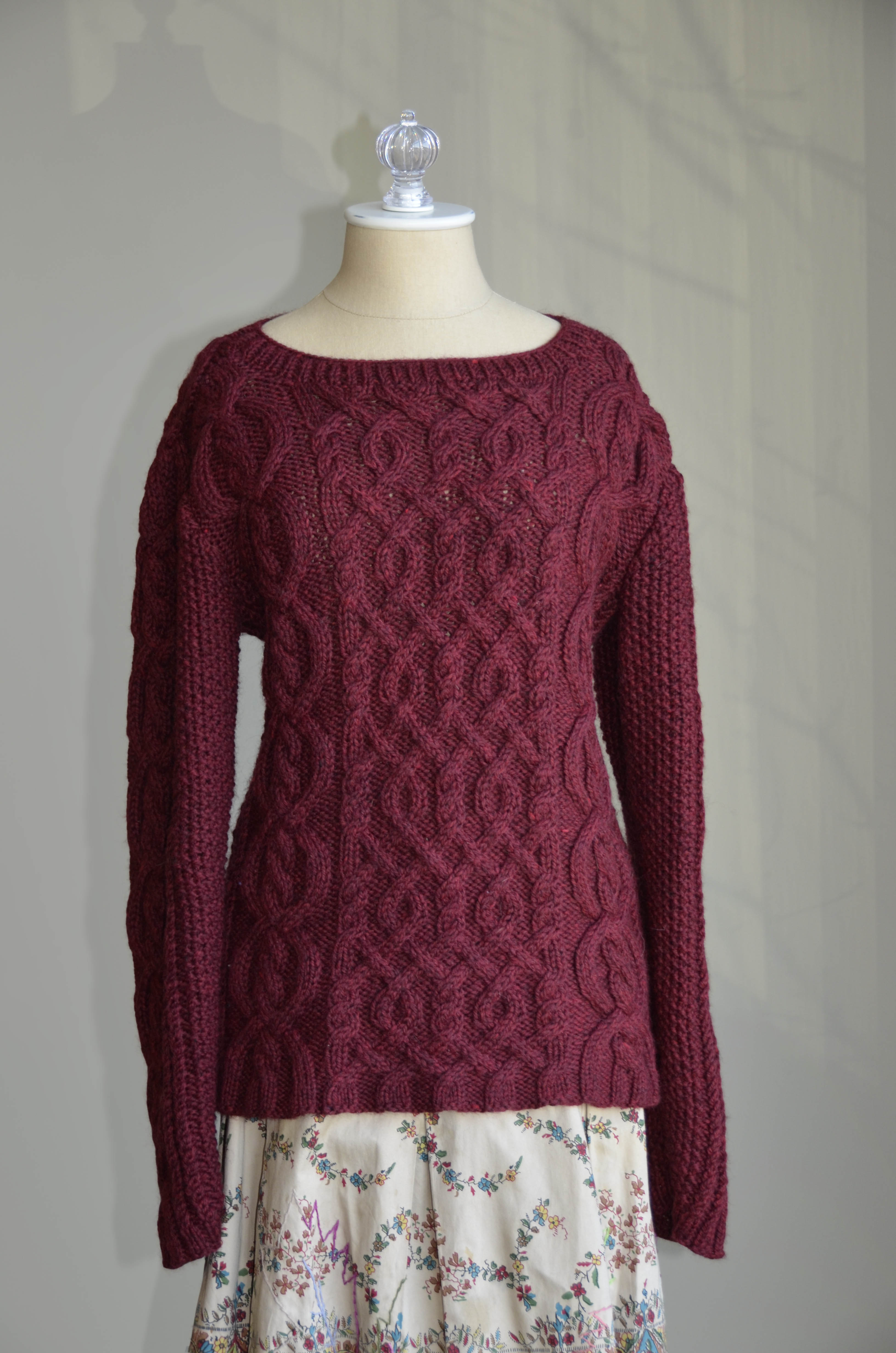 But Heather did manage to catch Yonca the other day as she wore her new Cumberland Poncho here at the office.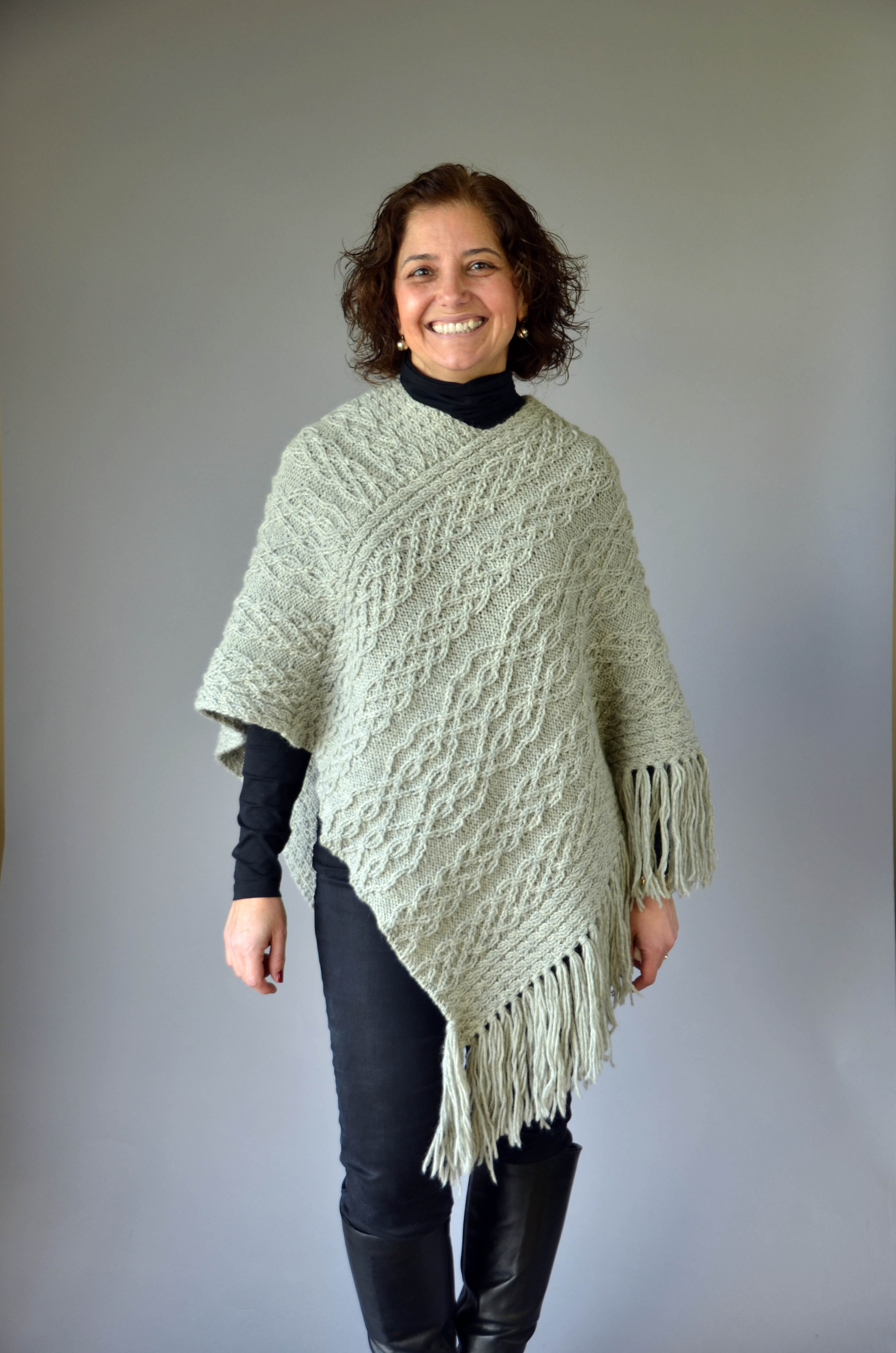 Is she adorable, or what?Yonca made a couple of small changes to the pattern.
First, since she is a rather petite woman, Yonca knit each panel a little bit shorter is called for, which resulted in a bit less circumference in the finished poncho. Her gauge was also a bit tighter than called for in the pattern, but it worked out in her favor, giving the piece a bit less depth, as well.
Second, Yonca added only half the fringe called for in the pattern. Which I adore! A few weeks ago, she had her poncho here in the office to show us how it was coming along. At that point, the entire thing was knit and seamed with half the fringe attached. She put it on to show us, and we convinced her that it looked totally awesome only partially fringed. And she was delighted to hear this, particularly since that is a lot of fringe to attach and she was getting rather burned out of doing it!
I love these changes that get made along the way (especially when they involve less work!)
How about you? Are you still plugging away on a project from this ebook? I'd love to hear about it!